product packaging // product photography // brand launch // collateral
BetterBody Foods makes the good stuff. You know, the organic foods that make you feel great because they're free from junk. Coconut oil. Chia seeds. Quinoa. Agave. We set about making sure the external face of their products represents the goodness on the inside.
The Total Package
One could easily find BetterBody Foods products on popular retailers' shelves (we're talking Costco, Walmart, BJ's), but recognizing them as a family of products was a different story. Focusing on the brand promise of organic, clean, convenient and tasty food alternatives, we went to work creating a packaging refresh with the newly redesigned logo, courtesy of EKR Agency. The result is a modern design that reflects the simplicity of natural eating and builds consistency throughout shelf sets.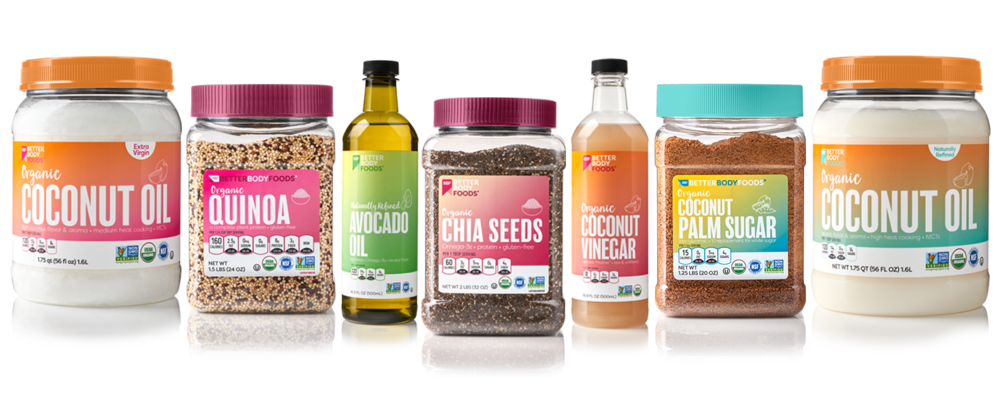 Got a branding project?
We'd love to hear about your brand needs or struggles and help you set some goals. Tell us a little about what you've got going on and we'll get in touch to see where we can go from there.
Email us at:
[email protected]