brand foundation // brand identity // core messaging // website
"Happy kids don't punch you in the face." When we heard that mantra come out of founder Dr. Ben Springer's mouth, we knew we were working with someone of the same ilk. Springer and his colleague, Dr. Ben Belnap, had developed a number of professional development programs aimed at helping educators work with aggressive students, bullying, etc., but they needed help bringing them together into one cohesive brand. Enter MONIKER.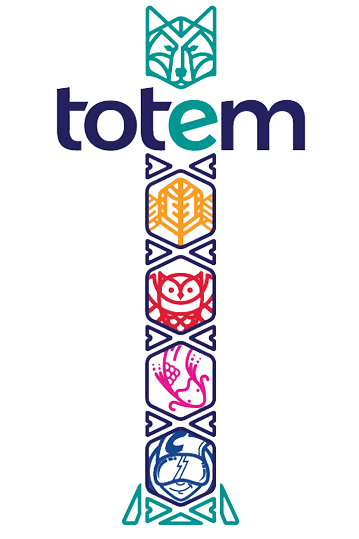 Canis Lupus
So, what's with the wolf? The Bens are driven by an intense desire to help kids. The sad ones. The angry ones. The falling-between-the- cracks ones. It comes down to being misunderstood, just like wolves. They are beautiful/dangerous/crazy/amazing.
A heavy influence was Max from Where the Wild Things Are and this speech from The Fantastic Mr. Fox. The beautiful differences in the DNA of these kids is what it's all about, no? As Dr. Springer once said, "there is magic in the shadows".
In a way, it's also symbolic of their organization. They're just a little on the fringe but there's no denying their expertise and badassery. You might even be a little intimidated and that's ok. Canis lupus, brethren.
Name and Position
It was very important to Ben & Ben to retain their identity and momentum–momentum created by  integrating research-based practice into fun, engaging, (and sometimes irreverent) trainings. We created a name and positioning that is boldly different from their competitors in the education professional development space.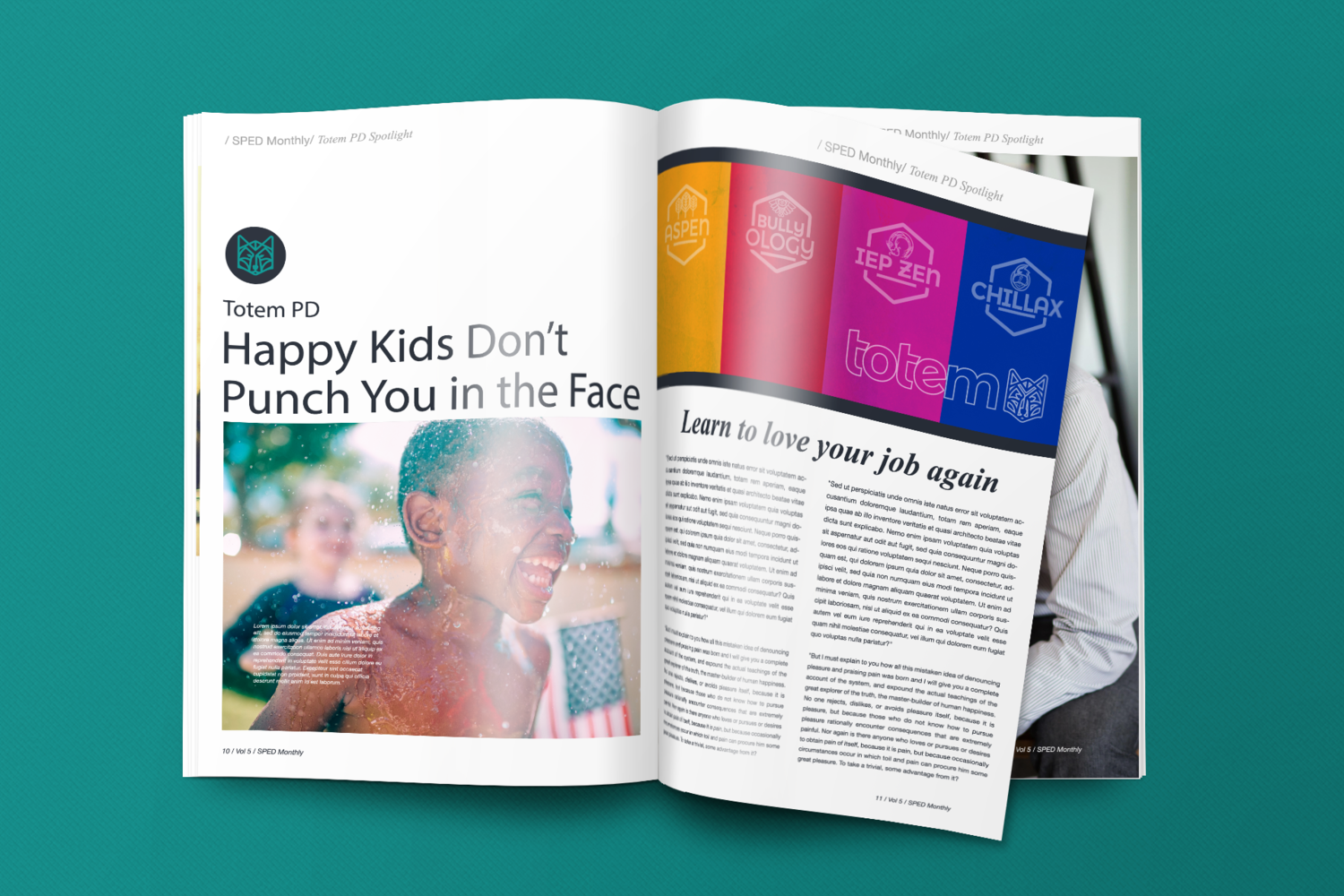 Web Presence
Using Totem's newly crafted identity and messaging, we designed a website where schools and educators could find information about the programs, download free tools, participate in forum discussions and schedule consultations. Be sure to check out their site!
Learning Management System Integration
Ben & Ben wanted to house their training videos on their site to offer their certifications all in one place. We integrated a Learning Management System (LMS) on their site to not only house their content, but also manage members and track progress through their training programs.

Dr. Ben Belnap, Totem PD
I've worked with experts who push their own ideas and agendas but MONIKER brought the perfect blend of expertise, creativity and willingness to listen. MONIKER listened to our vision and accomplished the most impossible of tasks: giving nerds like us a really cool brand and pushing it out to our client base.
Got a branding project?
We'd love to hear about your brand needs or struggles and help you set some goals. Tell us a little about what you've got going on and we'll get in touch to see where we can go from there.
Email us at:
[email protected]